Children Dentistry in Chippewa Falls: Nurturing Bright Smiles and Building Healthy Habits
8 / 2023 August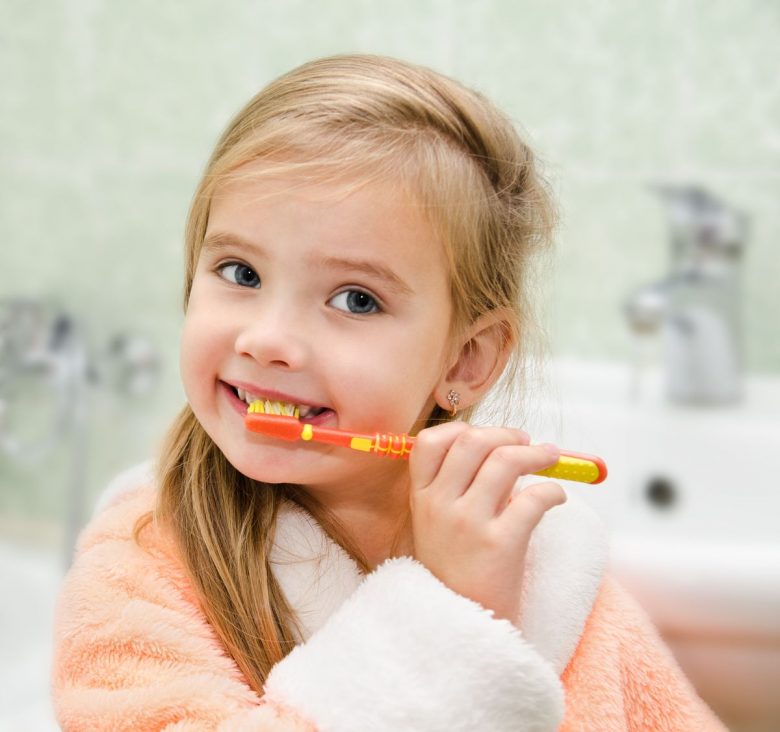 If you are looking for a dentist who can provide quality dental care for your children, you might want to consider Winn Family Dentistry in Chippewa Falls. Winn Family Dentistry is a Chippewa Falls dental clinic that offers a range of dental services for the whole family, including children's dentistry, cosmetic dentistry, preventive dentistry, and emergency dentistry. Winn Family Dentistry is dedicated to excellence and treats every patient as a part of their family.
Why is children's dentistry important?
Children's dentistry is the branch of dentistry that focuses on the oral health of infants, children, and adolescents. A proper Chippewa Falls dental center is important because it helps to prevent and treat dental problems that can affect the development and function of the teeth, gums, and jaws. Children's dentistry also helps to educate children and their parents about the importance of good oral hygiene and healthy habits.
Some of the benefits of children's dentistry are:
It helps to prevent tooth decay, gum disease, and other oral infections that can cause pain, discomfort, and complications.
It helps to detect and correct any dental abnormalities or malocclusions that can affect the appearance and alignment of the teeth.
It helps to monitor the growth and development of the teeth and jaws and provide guidance for proper eruption and spacing of the permanent teeth.
It helps to promote a positive attitude towards dental care and reduce dental anxiety and fear.
It helps to instill good oral hygiene habits and dietary practices that can prevent future dental problems.
What can you expect from Winn Family Dentistry?
At Winn Family Dentistry, you can expect a friendly, professional, and compassionate team that will provide your children with the best dental care possible. Dr. Winn and his staff are experienced in working with children of all ages and backgrounds and will make them feel comfortable and welcome at their dental visits.
Some of the services that a reputable Chippewa Falls dentist can provide for children are:
Regular check-ups and cleanings to remove plaque and tartar, examine the teeth and gums, take x-rays if needed, apply fluoride or sealants if indicated, and provide oral health education.
Fillings, crowns, or extractions to restore damaged or decayed teeth or remove infected or impacted teeth.
Root canal therapy or pulpotomy to save infected or injured teeth by removing the diseased pulp tissue and sealing the root canal.
Space maintainers to preserve the space for permanent teeth when a baby tooth is lost prematurely.
Orthodontic treatment to correct crooked or crowded teeth, overbite or underbite, crossbite or open bite, or other bite problems using braces, clear aligners, or other appliances.
Nitrous oxide sedation or oral sedation to help children relax and cope with dental procedures.
How can you contact Winn Family Dentistry?
If you are interested in scheduling an appointment with Winn Family Dentistry is a Chippewa Falls dental clinic that offers care for your children's dental needs. You can contact them by phone at (715) 723-0287 or by filling out an online form on their website here. You can also visit their office at 2849 County Highway I, Chippewa Falls, WI 54729. Their office hours are Monday 8:00 AM – 6:00 PM, Tuesday 8:00 AM – 5:00 PM, Wednesday 7:00 AM – 5:00 PM, Thursday 7:00 AM – 5:00 PM, and Friday 7:00 AM – 3:00 PM.
Winn Family Dentistry is a trusted and reputable dental clinic that provides children dentistry in Chippewa Falls. They are committed to nurturing bright smiles and building healthy habits for your children. Give them a call today and see how they can help your children achieve optimal oral health.
Next Post