Guide to Children's Dental Health
8 / 2022 February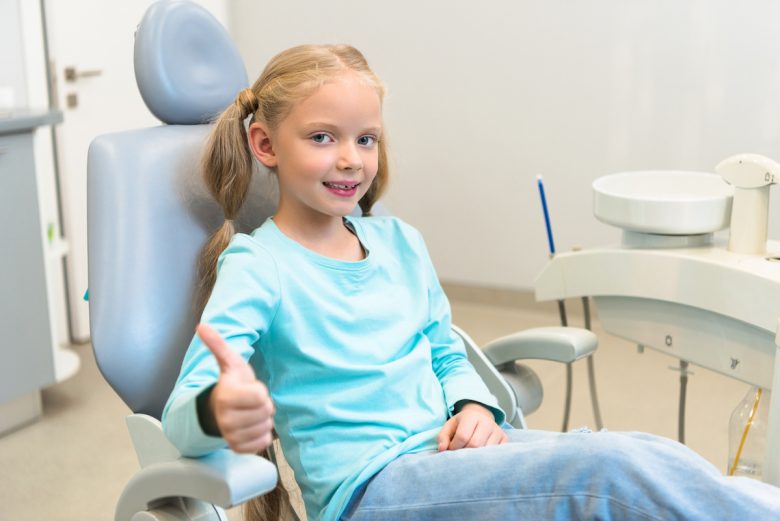 Excellent lifelong dentist health begins with the habits we learn as children.
Even babies can suffer from dental problems so it's essential to start practicing good dental health habits with your kids as soon as possible. Let's explore what that means exactly.
Though the principles of good oral health care remain the same throughout a person's whole life, the exact routine that's best for your child will change with age.
Birth to Six Months Old
Taking care of your baby's teeth starts before you can even see or feel them. After you feed your baby, wipe their gums gently with a soft, wet washcloth. This will help get rid of the bacteria which could otherwise cause tooth decay.
Six Months to One Year
With most babies, their first teeth come in around six months old. As soon as you can see teeth, you should begin brushing them with a soft-bristle toothbrush for kids and a tiny amount of toothpaste (no more than an amount the size of a grain of rice) twice a day.
One to Three Years
Once your child turns one year old, it's usually time to schedule their first appointment with the dentist. If their first baby tooth isn't visible yet, schedule the appointment once it comes in.
When your child has two touching teeth, then it's time to start flossing in addition to brushing.
Three to Six Years
Most kids have all of their baby teeth by the time they turn three. By six years old, those baby teeth will start falling out to make room for permanent, adult teeth.
During this period, keep brushing your child's teeth twice a day for two minutes, now with fluoride toothpaste in a pea-sized amount. Make sure that they spit out the toothpaste after brushing. Don't neglect the flossing, either, as this is the best time to make it a life-long habit.
The general recommendation is to take children in this age range to the dentist for a checkup once every six months.
Six to Twelve Years
By six years old, the average child can brush and floss their teeth on their own but supervision is still a good idea.
Regular dental checkups are still essential and can help detect whether there are any problems with the incoming adult teeth. This is the age range where your dental professionals can give you an indication of whether or not your child will need braces.
A Dentist for the Whole Family
When it comes time to take your little one to the dentist for the first time (and all the times after that), you want to be sure you're going to a dental clinic you can trust.
At Winn Family Dentistry, our Chippewa Falls dental clinic, we provide children's dentistry services you can count on. The dentist doesn't have to be a scary, miserable place for kids. We aim to put a smile on your child's face and keep that smile bright and healthy for the rest of their lives.
Next Post