How to Find an Expert in Family Dentistry
7 / 2022 June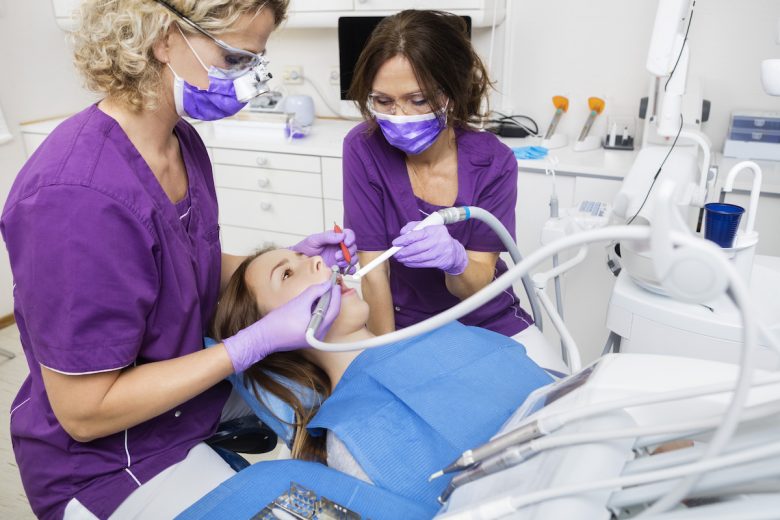 Taking proper care of your teeth is an essential part of maintaining a healthy lifestyle. You can't do it alone, though. When it's time for you and your family to get your dental checkups, you'll need an expert in family dentistry.
The question then becomes: how do you go about finding an expert in family dentistry? Use these tips to make the process simple and easy.
But first, what is family dentistry?
What is Family Dentistry?
Despite the name, family dentistry doesn't just mean being a dentist for families. Family dentistry is all about addressing the dental concerns of people of all ages, from little children to the elderly.
When you have a trusted family dentist, you don't have to worry about finding and visiting different dentists for each member of the family. You can all go to the same place and build a positive, helpful relationship with your dental care provider.
How to Find an Expert in Family Dentistry
So, now that we've established the value of a great family dental clinic, you're probably wondering, "where can I find a dentist near me with those qualities?" If you're in Chippewa Falls, you probably already know that looking for family dental care in Chippewa Falls can be frustrating.
It doesn't have to be.
Start your search for an expert in family dentistry by simply asking the people you know and trust for a recommendation. Chances are good that someone you know has a great family dentist and would love to refer you to them.
If you don't personally know anyone who can make a recommendation, you can also consult your family doctor or the pharmacist you go to. Oftentimes, other medical practitioners are familiar with quality healthcare providers in other specialties.
Another option is to get in touch with your local or state dental society. The American Dental Association has a list of these societies for you to consult.
Once you have some possible family dental clinics in mind, it's a good idea to call or visit each of them. Don't just settle for the first family dentist you see. You can take some time to consider your options and find a good fit. After all, choosing the right family dentist is a big decision.
Some factors to keep in mind before making a selection include:
The office location (is it close and convenient?)
The dentists' education and training
The clinic's approach to dentistry
Does the clinic accept your dental insurance? (if applicable)
How does the clinic handle dental emergencies?
Do the dentists pursue additional training and certifications?
Bottom Line
You and your family deserve the best when it comes to dentistry and oral care. That's why you need an expert in family dentistry like Winn Family Dentistry. We're a Chippewa Falls dental clinic with years of experience providing excellent dental care, including children's dentistry in Chippewa Falls.
Reach out today to learn more or book an appointment. You'll be glad you did!
Next Post