Benefits of a Children's Dentistry Clinic
11 / 2021 March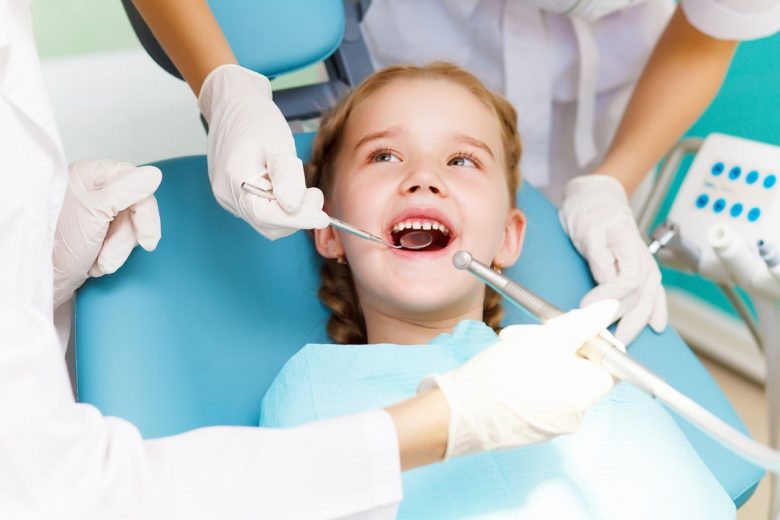 There are many adults who experience fear and anxiety at the thought of sitting in a dentist's chair. Now imagine for a moment just how magnified those feelings would be for a child. That is why we have our Children's Dentistry Clinic at Winn Family Dentistry. We strive to give your child the best dental care available. We are conveniently located right here in Chippewa Falls. Plus, we serve patients in the Cadott area as well.
Pediatric Dental Care is an Important Part of Your Child's Overall Health
Problems in the mouth can affect overall health. So good oral hygiene is a must. A dentist can teach both the child and their parents how to practice good oral hygiene. The most important parts of good oral hygiene are daily brushing and flossing. Regular checkups and cleanings are another important part of practicing good oral hygiene. If these things are practiced and learned at a young age, they can help your child keep healthy teeth throughout their lifetime.
Family is the Keyword for Us at Winn Family Dentistry
Our clinic is equipped to handle the everyday dental needs of your entire family. That includes children, beginning as early as the age of 1. We believe that a lifetime of good dental hygiene habits begins at a young age. When working with children, we are sensitive to the needs of both you and your child. Your child's comfort is of the utmost importance. We normally begin by spending a few visits that will allow your child to become comfortable spending time in the dentist's chair. Once your child has become accustomed to the dentist's chair, the real work begins.
Knowing More About What to Expect Can Alleviate Anxiety
A part of the anxiety associated with visiting the dentist can be a fear of the unknown. Knowing more about what to expect can help alleviate that anxiety. One of our licensed dental hygienists will inspect your child's teeth for signs of plaque and tartar. They will also inspect the gums for any signs of damage or disease. You may hear the hygienist say that they are checking for "pockets". These "pockets" are simply areas of the gumline that have receded from the tooth.
Then the hygienist will use some tools to clean any plaque or tartar they find. They may clean below the gumline as well if they find any pockets. Depending on the depth and number of any pockets found, a separate appointment may be scheduled to spend more time cleaning below the gumline. The hygienist may also take X-Rays of your child's teeth. These are done so that the dentist may visualize any problems that may exist inside your child's teeth or their jaw. The first set of X-Rays can also serve as a baseline for comparison to future X-Rays. The hygienist will answer all questions that they are qualified to answer. Some questions must be addressed by the dentist.
Once the hygienist is finished with their work, the dentist will come in. The dentist will explain to you and your child what they will be doing. The doctor will perform an oral exam. This entails using some dental tools that will allow the doctor to see all visible sides of your child's teeth. During this exam, the doctor will look for things such as cavities or damage to the teeth or gums.
If any cavities are found, a separate appointment will be scheduled for the dentist to fill them.
The dentist will be happy to answer all questions or concerns you and your child may have.
We look forward to serving the dental needs of your child for years to come. Thank you for your interest in the Children's Dental Clinic at Winn Family Dentistry!
Next Post