Finding a Good Dentist Is Not That Easy
12 / 2021 May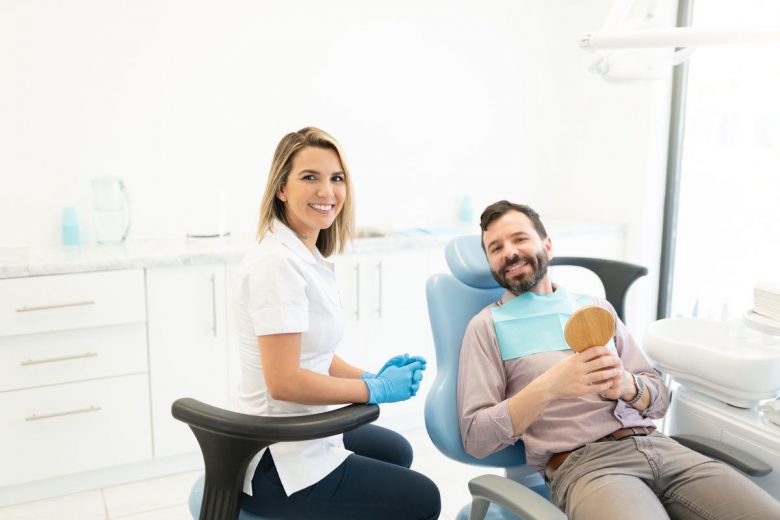 What is a good dentist? Contrary to popular belief, it's not just someone who gives you a winning smile. A good dentist is a team effort, from the time you enter, to the time you exit. Believe it or not, the number one complaint about dentists has nothing to do with teeth. It is exorbitant costs. Many consumers complain that the cost is just too high or it's not explained, and they get a surprise in the mail with a bill they did not expect; and they definitely don't walk away with a winning smile. Quality of service and treatment are the next items for disgruntled patrons. At the Winn Family Dental Center in Chippewa Falls, we have the latest technology and a five-star rating for treatment.
Delays
If you're at a wedding, your favorite singer's concert or your child's school play, you don't mind waiting. But at a dental appointment, you expect to be seen at the appointed time. Dr. WINN is one dentist in Chippewa Falls, WI, that is reputable in this area. What he doesn't have a reputation for is delayed diagnosis, which is another factor in determining whether a dentist is considered good or not.
Mistakes
Everyone makes mistakes, but some are too difficult to ignore. Clients won't go back to a dentist when they've experienced complications or injurious effects after procedures. Even if they've experienced something in the midst of a procedure, such as ingestion of foreign objects, or damage to soft tissue, are unforgivable mishaps. Sometimes mistakes happen because there is little to no concern for the patient's symptoms. This causes erroneous treatment, delayed diagnosis, poor communication and an unhappy customer. The words "even if he were the only dentist near me, I wouldn't go," means your practice is in trouble.
What About Me?
The only reason dentists are in business is because of You. Despite this, a lot of dentists lose clients because they fail to listen to what their clients want, and their clients become our clients. Not only do they become our clients, they become a part of the family. We take a great deal of care in making sure each person is treated respectfully, from entrance to exit. At Winn Family Dentistry, we know what your teeth need to be healthy, and we know how to ensure that you feel great coming to our office. To set up your next appointment, contact our office today!
Next Post