Porcelain Crowns: Are They Right for You?
19 / 2018 July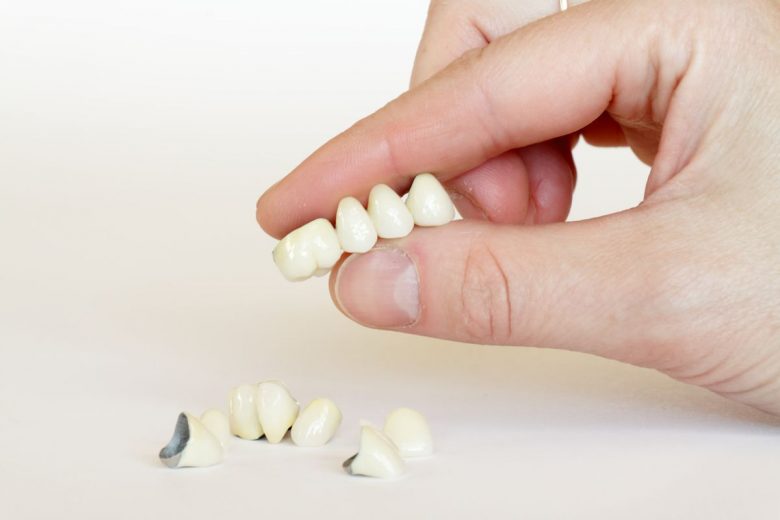 When it comes to our teeth, we all want a beautiful smile. With a lovely smile, one feels confident and ready to take on the world. Over time, the teeth begin to wear with age and require dental repairs to ensure that you are comfortable smiling and eating. One way in which the teeth can be repaired is with a crown. There are several crown types used by dentists today, with porcelain being a top choice of patients. Learn more about crowns below, including porcelain to see if this option will be of benefit to your smile.
What are Crowns?
A dental crown is a device that will cover a tooth that is discolored or badly formed. A crown can help a tooth that is weak to prevent breakage or repair the tooth. A crown also is used to cover a dental implant. When choosing a crown for dental needs, the material used can consist of ceramic, porcelain, gold alloy or base metal alloy.
For the most part, porcelain is the material used for crowns. However, the material used will depend on what will suit you best. If you are visiting the dentist for a cosmetic issue, then porcelain is the best option. a porcelain based ceramic crown is the top choice for crowns used to restore the front teeth. This is because the material can easily match the color of your existing teeth. Once the dental work is complete your teeth will have a natural appearance.
Additional Perks
Aside from matching the color of your teeth, porcelain also has additional advantages when used for crowns. The material is resistant to wear and tear, so it works well to uphold integrity when eating and drinking. Porcelain also offers a nice sealant and guards against cavities and leakage. With porcelain crowns, the patient will be able to eat as they normally would and enjoy a beautiful smile, feeling confident once again.
One side effect that can be present with porcelain is that the patient can develop an allergy to the metal that is used to fuse the porcelain to the mouth. It is important that a qualified dentist applies the crown to your teeth and takes care to watch for any signs of allergy. This way, alternative options can be used to restore your smile, if an allergy issue is present.
When porcelain crowns are placed inside the mouth, a portion of the tooth may need to be removed so the crown can be put in place. The porcelain is fused to metal that is secured to a structure also made of metal to ensure the strength of the crown.
When it comes to your crown needs, our Chippewa Falls dental group is ready to assist. We focus on providing you with the crown material type that will best suit your dental needs. Let our team help you with a new crown by scheduling an appointment for a consultation. We are ready to assist you with all your dental health needs.
Next Post