Quick Family Guide to Oral Health
30 / 2018 September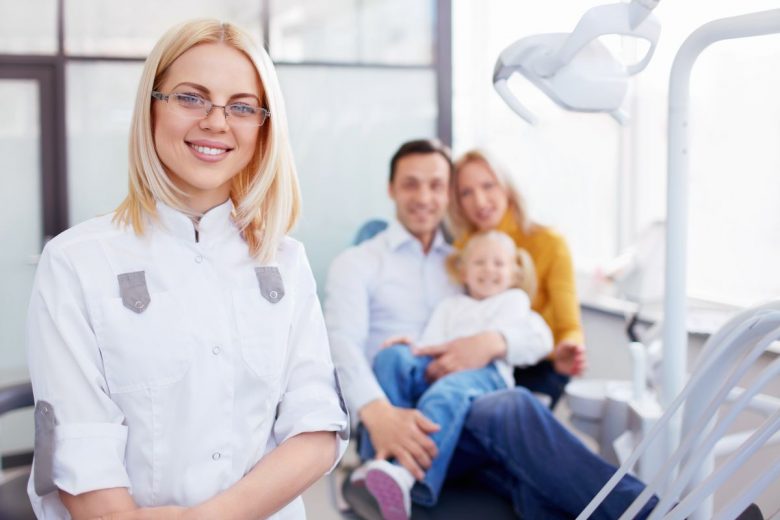 As a parent, you want to ensure that your family has clean and healthy teeth and gums. You practice good oral hygiene by brushing your teeth and flossing, but is there more you can do? Below are a few tips to help you to focus on clean teeth and gums with proper oral health care habits.
Proper Teeth Brushing
Even though you have been brushing your teeth for many years, you might not be doing it the right way. At least two minutes must be dedicated to brushing the teeth, two times a day. It is best to brush in the morning as soon as you wake up and at night before bed. Be sure to floss as well to remove any stuck food particles or bacteria.
Limiting Sweets
Sweets affect the teeth in a negative manner, so one should always limit the number of sweets eaten each day. Snacks should be healthy and sugary options limited to ensure the teeth are not affected by too much sugar. If you do have a sugary treat, be sure to brush and wash out your mouth to avoid any stuck-on sugar.
Juice and soft drinks can also be an issue when it comes to sugar and starches in the mouth. Sugar and starch help to create plague which can be damaging to the teeth and gums. With too many sweets or sugary drinks, you are exposing your teeth to the possibility of tooth decay, which is something you want to avoid.

Regular Checkups
Along with brushing and flossing your teeth, plus avoiding too much starch and sugar is ensuring that you see a dentist regularly. Every member of your family needs to go to the dentist for cleanings as well as any time an issue arises. This way, the teeth are cleaned properly and treated if any oral health concerns are present.
Contact us today for all your oral health needs. We can easily set up an appointment for service to get you on the right track for healthy teeth and gums.
Next Post