Top Features to Look for from a Pediatric Dentist
26 / 2018 July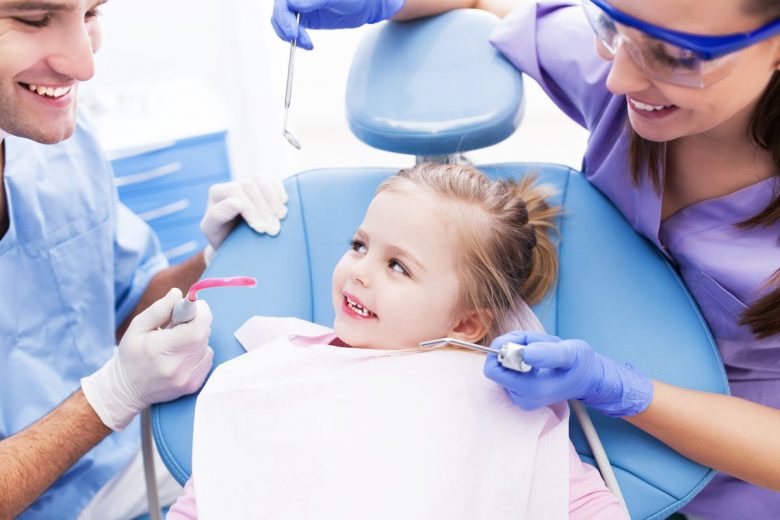 As a couple, when you begin to prepare for a child, you set up the home to be a safe environment and begin to look for a medical doctor and daycare for your child. There are so many steps that go into preparing your life for a little one. As your child ages, you will need to find more care providers for their well-being, including a pediatric dentist. A general dentist can provide proper oral health care for your child but finding a pediatric dentist will ensure that your child will be well-cared for by a specialist that was trained in children's dentistry, providing the essential services needed to ensure quality oral health for your little one.
When searching for a pediatric dentist, there are certain characteristics you should be looking for. Below are a few ideas to add to your list of requirements, so that you find the perfect dentist for your growing family.
Inviting
Children can be wary of visiting the dentist, even as they get older. You want to find a dentist office that is outgoing and friendly. Make an appointment to meet the dentist and see how your child responds before any checkup is scheduled. You want to find a dentist that your child is comfortable with, someone who has a great demeanor and helps your child feel at ease during visits.
Promoting Good Oral Health
All pediatric dentists should be ready to remain positive about oral health and teach your child good habits, such as regular brushing and flossing. Speak to the dentist about how they interact with children and what they recommend when it comes to promoting quality oral health habits.
Patience
A good pediatric dentist will also be patient. It can be difficult to work with children on a regular basis, so a pediatric dentist must be able to have patience and deal with children who are shy, active or impatient. You want to choose a dentist who can handle anxiety if your child is scared to visit or deal with other personality traits with ease, not becoming impatient or irritable themselves during the visit.

Fun and Caring Environment
It is also important to ensure your child's dentist offers a fun and caring environment. A pediatric dentist office that is bright and colorful and offers a stimulating experience when walking into the door is one where your child will be comfortable and excited to visit. Find a dentist office that offers special perks for kids, such as cartoons in the waiting room or specially decorated patient rooms, so your child is excited to attend upcoming appointments.
Availability
Parents should also get to know the availability of the dentist when searching for pediatric care. Ask the office if the dentist is available for calls with questions if issues arise with your child. You want to be able to reach the dentist or nurses when needed to find out what to do if a dental issue takes place.
When it comes to pediatric dental care, our Chippewa Falls office can provide you with the right services for your child. Our dentists are caring and attentive, helping your child to feel more at ease when visiting our office.
Next Post