What's More Effective – Waterpik or Dental Floss
13 / 2023 February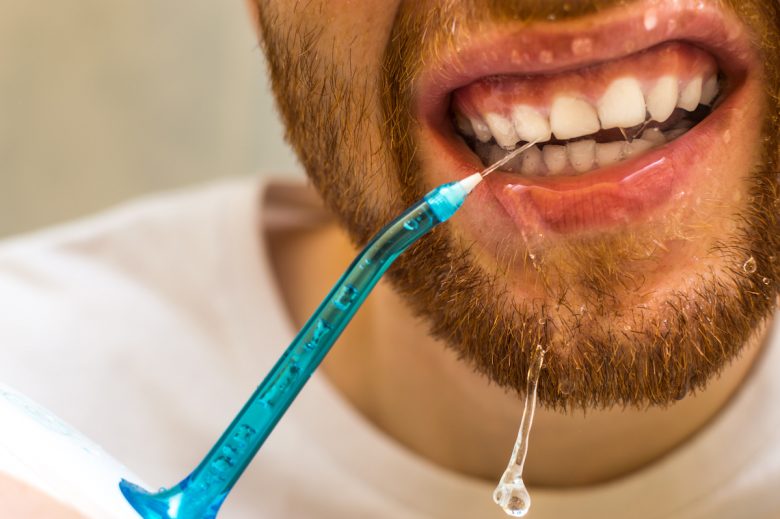 While flossing should be a normal part of dental care, the majority of us have a hard time accomplishing it routinely. However, whether you have a Waterpik or floss, your family dental center chippewa falls can help educate you on the use of the tools so that you can clean between the teeth to remove plaque and debris.
Ease of Use of the Waterpik and Floss
For ease of use, many have an easier time using the Waterpik as compared to dental floss. This is due to the Waterpik only needing to be held and pointing the end to the teeth and gum line. You can then enjoy a pressurized stream of water that cleans between the teeth. When you have braces, you will enjoy this method as opposed to struggling with floss.
While the molars seem to be hard to reach for flossing, they can be cleaned easily with the Waterpik. Plus, when flossing causes bleeding, the use of the Waterpik will be the obvious choice for a gentle cleaning.
Normally, the vast majority of Waterpik users find them easier to use than floss. With no need to measure a piece of floss or worry about getting it stuck between the teeth, the Waterpik puts simplicity in your hands without causing discomfort.
Is the Waterpik or Dental Floss a Better Choice?
When deciding on if a Waterpik or dental floss is better, it may be hard to make a decision. Either way, you need to decide if you have a better time using the Waterpik or dental floss.
When you feel comfortable with dental floss and have a good cleaning technique, then you will have the better choice. But when you use a Waterpik and find that it cleans your teeth much better and enjoy using it more than the recommended times, then you will have the best choice.
When you decide to use the Waterpik more often, you should keep floss in the bathroom so that your teeth can be deeply cleaned. Or you can keep a Waterpik in the bathroom and use it to keep gum disease at bay and maintain oral health.
What's More Effective: Waterpik or Dental Floss?
Your family dental care chippewa falls will explain the most effective option for your flossing needs. No matter which you use, we will explain how the Waterpik uses pulsating water that is high-pressure and able to clean between teeth to remove plaque and debris. The Waterpik is also effective in keeping the gumline clean so that gingivitis can be prevented. Regardless, there is no evidence showing that a Waterpik removes more than flossing.
When you floss regularly, you are using a tool that most dentists recommend for the effective removal of plaque between the teeth. With flossing, it is also considered an effective method to remove bacteria on the teeth. Using a Waterpik is a nice option when your flossing becomes uncomfortable and allows you to reach hard places. When it comes down to it, the dental floss would work better than a Waterpik.
Get into the Habit of Flossing
Although the best method to use to keep the teeth clean is to floss, you are helping yourself no matter how much you are doing. Attempt to make it a habit to floss often and always after meals or consuming sugar. When you have any questions regarding the best process of flossing, you should be in touch with your family dental cadott clinic today to learn more.
Next Post